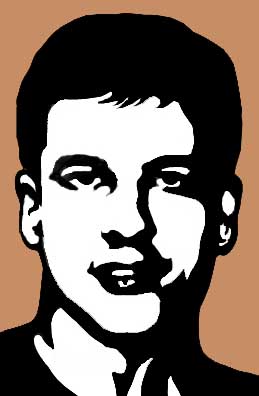 Shailendra Singh, an urban designer by profession, is an avid artist who has been actively involved with freelance cartooning and illustrating since 1997. His first published book as an illustrator was in 1998 when his sketches formed part of the narrative for 'The Femina Book of Absolute Beauty' by authors Pratima Raichur and Marian Cohn. He has cartooned for the local editions of two very reputed Indian newspapers- 'The Times of India' and 'The Indian Express' and has also been published in 'Inside-Outside', an architectural and interior design magazine in India. Here in USA, he has illustrated for the North American edition of 'The Indian Express' on issues addressing lifestyles of the Indian Diaspora in America. Effectively using his skills in sketching and the knowledge of architecture and planning, Singh has also freelanced as the official cartoonist for 'The New Towns' magazine, a renowned publication on traditional neighborhoods, since 2000. His illustrations that reflect urban planning issues in provocative but hilarious scenarios have since been widely appreciated and even used by other planning professionals for their own presentations.

Brought up on some of the most endearing stories that exist within the pantheon of tales from India and having a childhood love for reading comics, Shailendra's true passion has always been sketching, illustrating and cartooning. His career and training in architecture has further exposed him to the art of telling a visual story through design and graphics. All of these being the reasons that easily conspired for him to try and bring this story to a wider audience.

The graphic novel, all to be written, penciled, inked, and lettered by Singh himself, would be comprised of roughly 144 pages and is targeted for young adults and mature readers.